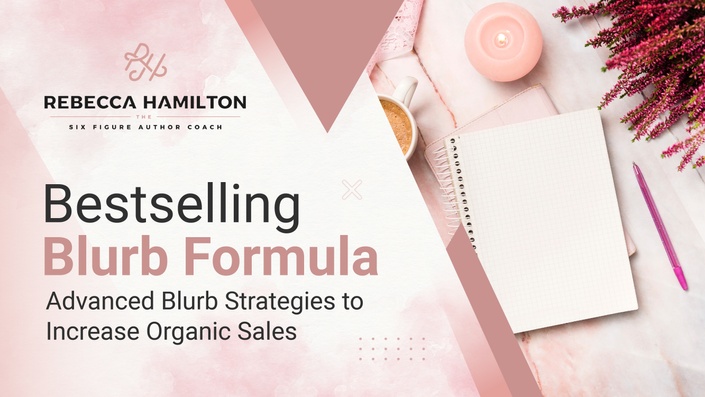 Bestselling Blurb Formula
Advanced Blurb Strategies to Increase Organic Sales
Craft An Irresistible Blurb That Hooks Readers
& Skyrockets Your Fiction Book Sales
Even if you don't know where to start or have a blurb to rewrite
The dreaded blurb…
The biggest mistake authors make when writing a blurb is jamming WAY too much into it - and a lot of times, the wrong things.
Details.
Backstory.

World building.
Subplots.

Too many characters.

Giving away spoilers.
Your blurb is not a synopsis.

You're not telling the story. You're pitching it.
You're not summarizing the book. You're enticing the reader to buy.
The goal of the blurb is to sell your book.

But the tricky part is knowing which elements to include to:
entice an emotional rise, but not too much.
tease the conflict without revealing the resolution.
hook the reader into wanting to know more.
Blurbs can truly make your head spin!
That's where I can help.
Hi, I'm Rebecca Hamilton and I have:
helped over 500 authors hit the USAT or NYT bestseller list.
personally hit the USA Today bestseller list with a single title on multiple occasions.
hit the New York Times bestseller list with a single title on my first try.
taught hundreds of authors how to make six to seven figures a year writing fiction.
And, to many authors' surprise, it all starts with the blurb.
Introducing…
The Bestselling Blurb Formula
The step-by-step mini-course to help you write an irresistible book blurb in 4 easy steps
Whether you're brand new to writing fiction, been at this for a while without progress, or have made some progress, but you've gotten stuck, The Bestselling Blurb Formula is perfect for authors at any level.
After this course, you will know HOW TO:

Sell your novel in one sentence
Secure the sale
Complete a blurb that sells your book on autopilot

Take a look inside…
Module 1: Blurb Writing Formula for Successful Blurbs that SELL
Five blurb rules that can make or break your bestseller and the exact 4-step blurb formula to hook readers. Plus, formatting that most authors don't think about.
Module 2: Parts of the Blurb
An in depth breakdown of the mandatory four parts of the blurb, as well as the recommended length and examples to make them punchy and unique to increase organic sales.
Module 3: Workshopping Blurbs
Take an existing blurb and improve upon it with both gripping copy and high converting formatting.
Thirty-minute video of Rebecca revising a romcom blurb
Twenty-minute video of Rebecca revising an urban fantasy blurb
BONUSES
Writing a Series Blurb without making it too long
Writing Blurbs BEFORE You Write (And Why You Should)
Turning Blurbs into Ad Copy
50% Off Your First Blurb Critique
Who is Plotting The Bestselling Blurb Formula for?
Both new and established fiction authors who are worried that their book isn't going to sell
Authors writing a series, a collection of standalones, or one-off stories that aren't connected
Authors who enjoy self-led learning without having to search for (usually unhelpful) information on YouTube
It's probably safe to say that you've Googled or searched YouTube for tips and tricks for writing blurbs that left you confused and more overwhelmed.
The difference between the free information you can get online, versus in this course, is that I break everything down into easy-to-understand ACTIONABLE steps with examples that make it even easier to implement.
If you can answer some basic questions about your book, the blurb with practically write itself!
And if you follow my proven formula, you'll see results straight away.


What our students are saying...
"EXCELLENT course. One of my very favorites you offer. It's crazy how I *knew* everything, but the way you broke it down into a simple formula made my blurbs so much better!" - USA Today bestselling author, Carly Fall
"For anyone that needs a step by step guide, this is the one for you." - Aoife Marie Sheridan
"I followed your advice for the blurb and I'm actually seeing the series get a new lease on life... Thank you!" - USA Today bestselling author, Victoria Pinder

"I took the course, revamped all my blurbs, and saw results with my sales within days." - Candace Osmond
Stop making it hard on yourself and press the easy button…
Get The Bestselling Blurb Formula &
Watch Your Organic Book Sales Explode!
Start now for just $299!
Your Instructor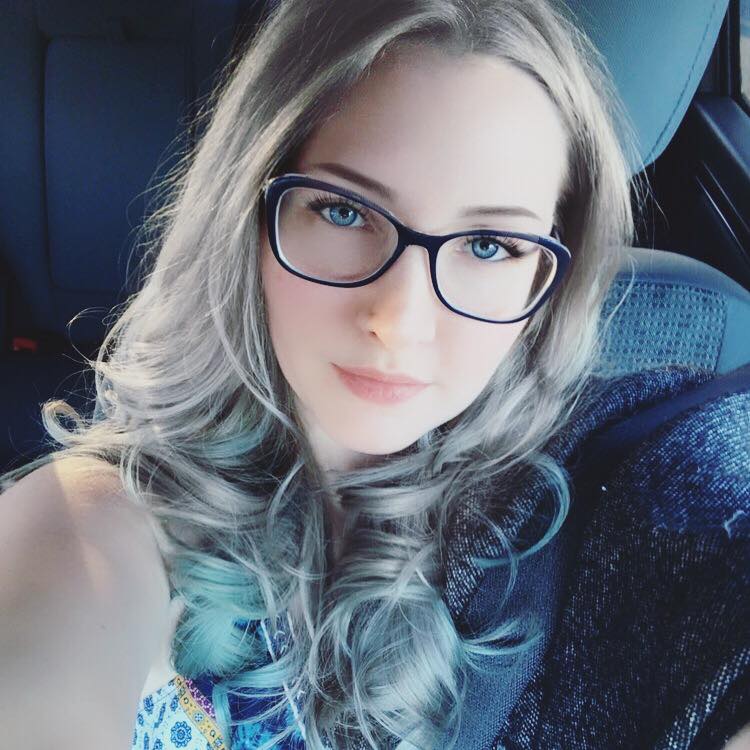 Rebecca Hamilton is a New York Times bestselling author who moved her writing career to the slow lane to focus on her family and on helping other authors build their careers. Over the last four years, she has helped hundreds of authors move from part time hobby writing to full time career writing. Many of her "graduates" have moved on to make $5k-40k+ a month writing books, and 20% Amazon's bestselling authors are Rebecca's past or current clients. Her 2018 one-on-one coaching clients have experienced 100% success rates with her 14 Step Method, though she also offers smaller courses for authors who just want to dip their toes into the publishing pool first, before diving in.
Course Curriculum
Blurb Writing Formula for Successful Blurbs that SELL
Available in days
days after you enroll
Parts of the Blurb
Available in days
days after you enroll
Course Bonuses
Available in days
days after you enroll