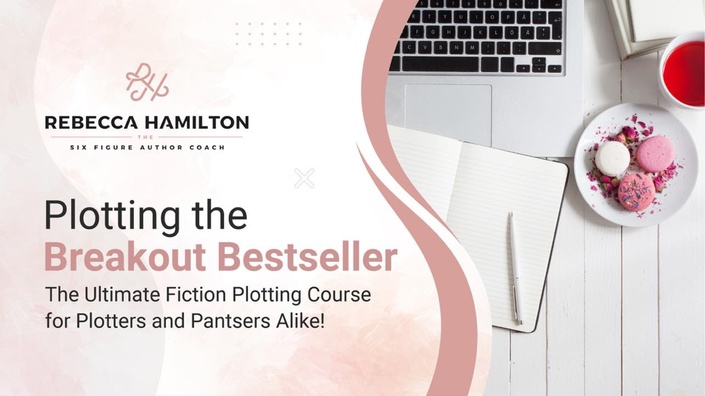 Plotting the Breakout Bestseller
The Ultimate Fiction Plotting Course for Plotters and Pantsers Alike!
Seamlessly Move From Idea To Best Selling Book
& Create A Loyal Fan Base That's Begging For More
No Matter How Many Times You've Failed In The Past
The three biggest problems when writing books:
ONE: You have an idea, but don't know where to start.
You had SO many ideas.

You find out, though, that's not always a good thing.
So many ideas led to indecisiveness.

Which triggered procrastination.

You didn't start the book at all.
OR
TWO: You start, but can't seem to finish.
You had an incredible idea for a book and were so excited.

The more you wrote, though, the less enthusiastic you became.
The depth of the project turned overwhelming.
The initial excitement faded away.
You lost faith in yourself, and eventually stopped working on it completely.
OR
THREE: You complete a book, but it's not selling or not being read.
You had an amazing story idea.

You wrote the book and were so sure it was going to be the book that changed everything for you.
You were so excited to publish the book.
Maybe people even showed interest.

But then...
*crickets*
Low to no reviews. Low sales or low sell through. Low page reads.
Even worse, they didn't recommend it to their family and friends.

Now, no one is buying the book.
How do you avoid these time-sucking, money-wasting, dream-crushing situations?
Follow a proven strategy for writing best selling books.

Hi, I'm Rebecca Hamilton, and I have:
helped over 500 authors hit the USAT or NYT bestseller list.
personally hit the USA Today bestseller list with a single title on multiple occasions.
hit the New York Times bestseller list with a single title on my first try.
taught hundreds of authors how to make six to seven figures a year writing fiction.
Today, I'm sharing the exact strategy that I used to do it all, including the plotting techniques I used in my instant New York Times bestselling novel, Shadow Born, which debuted at #6 on the New York Times bestseller list in September 2016!
Are you ready for the only course to finally break the cycle of unfinished and unsuccessful books?
Plotting The Breakout Bestseller
The step-by-step, 16-module fiction plotting course that helps you write the most entertaining book possible and set yourself up to increase profits by 800%.
Whether you're brand new to writing fiction, been at this for a while without progress, or have made some progress, but you've gotten stuck, Plotting the Breakout Bestseller is the perfect for authors at any level.
Working through this course, you will:
Plot novels that will get you more reviews, grow and maintain your audience, and help you sell more titles from your author catalog
Develop a deeper understanding of each major plot point in your story arc
Write a book with compelling plots and fulfilling story progression
Know who your characters are, what they want, and why they want it
Feel confident in your ability to write an engaging concept
Grip readers with captivating storylines and advanced plotting strategies
Create a story progression that will leave the reader on the edge of their seat
Reveal the reward the characters worked for and the readers hoped for
"Next level" your brand as an author

Most coaches don't teach that the most important marketing happens during your series planning, book plotting, and writing stages!
But I do.
Everything in this course will help not only your writing craft, but also your future sales.
The stronger your books are, the more likely the sales of those books lead to long term fans who will buy your future books.
So, what's exactly inside?
Module 1: Plotting Your Beginning
Convey your character's everyday life, conflict, and a promise of an exciting story to come - with a made on the spot example of an opening that isn't mundane or overkill.
Module 2: First Turning Point
Create a multi-layered first turning point with conflict driven events that comes organically from your beginning.
Module 3: The Journey
Layout the main point of the story with entertaining events that will create conflict, tension, and suspense.
Module 4: Rising Action
Leave readers thinking - "How could the character possibly come back from that!?"
Module 5: Second Turning Point
Decide which critical choices the character will take to determine the direction of story ending.
Module 6: Climax
A pinnacle scene with high stakes, explosive event with conflict, tension, and suspense.
Module 7: Endings
Produce a satisfying outcome once the characters overcome everything at the end of the climax.
Bonus Module 7: Basic Plot Worksheet
Module 8: Developing a Romance Arc in Any Genre
Determine the relationship dynamic of your characters and develop romance between them using psychology. Plot the romance across a series for an EPIC romance result.
Module 9: Developing Your Settings
Use tools to develop the setting for each of your scenes within your plot and learn three key elements to compellingly deliver the details of your setting.
Bonus Module 9: Turn TV time into a Writing Resource
Printable Detail Logging Sheet to use when writing or developing your plot.
Downloadable Detail Database to improve the texture and depth of your writing.
Module 10: Plotting Action
Understand the role of action in every scene, regardless of genre with examples showing the difference between plot points when using action and not using action.
Module 11: Un-put-downable Books
Feel confident your scenes will catch the reader's interest, hold onto it, and keep them up all night reading.
Module 12: Setting Up Your Next Book
Set up your next book in the series (there's even some tips for you standalone authors if you're not planning a series!)
Module 13: Advanced Plot Technique
Learn how to write to structure without plot - benefits of both pantsing and plotting.
Bonus Module 13: Advanced Plot Worksheet
Downloadable, reusable plot worksheet for everything you need in one place to work as a plot development quick reference.
Module 14: Plotting on a Time Crunch: Pre-Planning Your Plot
Take your plots to the next level for faster writing or simplify your plotting when you're short on time.
Module 15: Plotting on a Time Crunch: Creating Your Basic Plot
Create strong plot points with story progression including a five chapter plot point example.
Module 16: Plotting on a Time Crunch: Creating a Detailed Plot
Turn your 30-chapter outline into a beat-by-beat detailed plot in 4 hours or less!


This course is jam packed with life-changing content, but it's not for everyone.
Who is Plotting The Breakout Best Seller for?

Both aspiring and established fiction authors who are worried that their book isn't going to sell
Authors writing a series, a collection of stand-alones, or one-off stories that aren't connected
Both plotter and pantser authors (yes, we really CAN teach you how to using plotting without outlining first)
Authors who are committed to putting in the effort and time to plot their book with a proven formula for bestselling books
Authors who enjoy self-led learning without having to search for (usually unhelpful) information on Google or YouTube

The key difference between those who will find success more quickly than those that won't...

They understand that instead of recreating the wheel, trying and failing over and over again, they can simply invest in a mentor who has had the success that they want and model it.
It's really that simple.
You can always go at it alone, but if you want to accept the help we offer here, it will make things faster, easier, and more profitable!
I know this because I've not only created success for myself but have also helped hundreds of other authors do the same for themselves.
It's time to make the investment in your growth.

Get Plotting The Breakout Bestseller & Watch Your Author Career Transform!
This course is valued at $2499, but we wanted to make it more attainable, so we're offering Instant Full Access for $499 today!
Your Instructor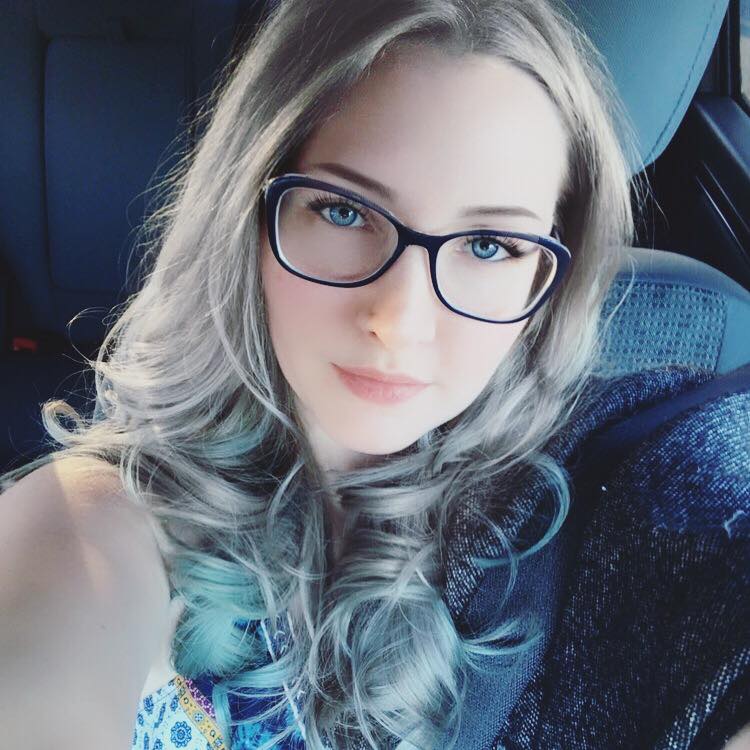 Rebecca Hamilton is a New York Times bestselling author who moved her writing career to the slow lane to focus on her family and on helping other authors build their careers. Over the last four years, she has helped hundreds of authors move from part time hobby writing to full time career writing. Many of her "graduates" have moved on to make $5k-40k+ a month writing books, and 20% Amazon's bestselling authors are Rebecca's past or current clients. Her 2018 one-on-one coaching clients have experienced 100% success rates with her 14 Step Method, though she also offers smaller courses for authors who just want to dip their toes into the publishing pool first, before diving in.
Course Curriculum
Plotting Your Beginning
Available in days
days after you enroll
First Turning Point
Available in days
days after you enroll
The Journey
Available in days
days after you enroll