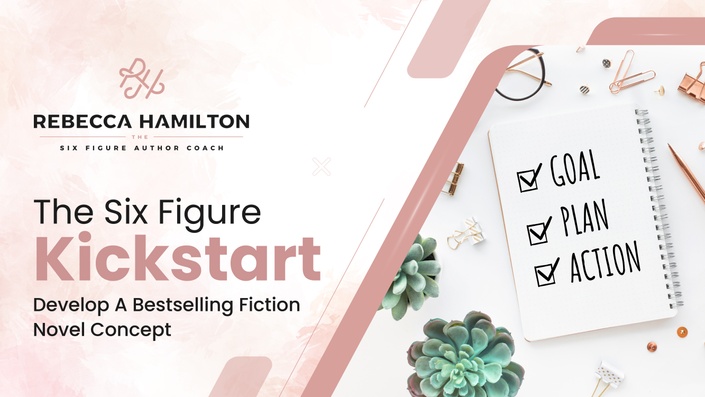 The Six Figure Kickstart: 3XP Fiction in Five
A Five Day Challenge to Prime Your Next Series to SELL using our exclusive 3XP Method!
Uncover The Proven First Step Best Selling Authors Take To Create 6+ Figure Careers Without The Guesswork
And it doesn't require writing a new book every month!
If you're writing a book (or wrote one) and are worried that your book isn't going to sell and you're spending all your time (and money) searching for readers…
I've got you.
I know your time is valuable, so I promise not to waste it with fluff. There is a big problem in the author market right now.
Authors aren't successful because they're doing things in the wrong order.

And, yes, it sounds too simple, but stick with me…

Let me break it down…
You spend hours upon hours writing a book.
You launch.
You dump more hours promoting on social media.
You spend money on ads that, let's be honest, aren't getting you anywhere.
What usually happens next?
You make money, but does it match the hours of work you've put in?
Did it leave you with a livable wage after deducting all your expenses?

For most authors, no. It's no more than a sometimes-money-making-hobby.
Your revenue, compared to the time, effort, and money spent is not worth it.
Not only that, you go through what I call the up and down roller coaster that usually happens with book releases.

You make some money then there's a dry spell.

Write another book.
Launch.
Promote.
Run ads.
You make some money then… another dry spell.

And the cycle continues.

This isn't only hard on your bank account. It's also emotionally and psychologically draining.
It leaves you thinking that if this doesn't work soon, like really soon, you'll have to give up on your dream.
I'm here to tell you, there's a better way. In fact, I want to scream it from the rooftops because I see so many dreams shattered because people don't know that there's a proven formula to make their dreams a reality.

Now, imagine this…

You understand and implement a proven formula that sets you up for success from the get go.
You develop a series concept that eager readers are excited for and waiting to buy!

Remember, the order of this process is very important. It's the difference between sustained success and the dreaded up and down roller coaster of book sales.
So, what's the big problem in the author market? Writing books BEFORE knowing what's needed to make them sell.
Want to know what you need to make it sell?
Introducing…
The Six Figure Kickstart: 3XP Fiction In Five
The Revolutionary 5-Day MiniCourse for Authors Who Are Ready to Kickstart Their 6-Figure Career without Having to Figure it Out on Their Own
Whether you're brand new to writing fiction, been at this for a while without progress, or have made some progress, but you've gotten stuck, The Six Figure Kickstart: 3XP Fiction in Five is the perfect for authors at any level.
This course contains the first step from our 3XP program: Developing a Series Concept that will Sell!
Scroll up and Purchase Now for only $37!
After working through the 5 days of content, you will:
Build the foundation for long term success instead of chasing fads and burning out
Understand how to truly write to market without getting stuck and unable to scale
Avoid writing more books just to maintain a level of income, instead both new and backlist books make profit, never plateauing
Never get stuck in the trap of writing in a genre you're not interested in, instead write what you love and profit!
Sounds exciting, doesn't it?
Let's Break Down What You Get:
Day 1 - Market Research
Find what your market wants and what part of that you ENJOY writing with my time-tested technique.
Day 2 - Concept Springboard
I reveal my 3-step technique to discover the CORE of what readers want in your genre, so you can write ANY tropes in the genre and still succeed.
Day 3 - Concept Kickoff
My proprietary process to connect to your audience without sacrificing what you love writing about.
Day 3 Bonus: Concept Springboard To Concept Video
A 30-minute walk through video showing how I personally take a concept springboard and make it into a concept that will connect with readers.
Day 4 - Unique Stories Sell
Design a unique story idea and work it into every stage of production before writing your book: from series titles to book titles to writing to book covers to marketing.
Day 5 - Pitch Perfect
Discover our proven step-by-step formula to write a pitch that'll make your book sell
Day 5 Bonus: Pitch Perfect Examples
Two Pitch Perfect examples to help you perfect writing content that excites and engages your readers.


Who is The Six Figure Kickstart: 3XP Fiction in Five for?

Both new and established fiction authors who are worried that their book isn't going to sell
Authors on a shoestring budget who are committed to putting in the effort to build a proven foundation for a best selling book
Authors who enjoy self-led learning without having to search for (usually unhelpful) information on YouTube
___________
Now you can Google and YouTube like your life depends on it (you've probably done this already).
And you'll find random snippets of fiction writing advice from people who have had luck with their books, but we don't get results based on luck.
If that's what you want to do... more power to you!
But if you want to benefit from the wisdom of the only author program that has a consistent track record for getting authors to 6-7 figures a year to kickstart your career, then this is your moment!
We teach what we practice - a proven system based on existing scientific knowledge (as it relates to psychology) paired with market research (as it relates to fiction novel consumers specifically).
It's time to stop relying on luck, and instead, turn your expensive hobby into a profitable career!
Don't waste another minute… save hundreds of hours (and dollars) and gain the confidence that your author career will finally become more than a dream!
SCROLL UP and Purchase today to Get The Six Figure Kickstart: 3XP Fiction in Five Now To Create A Series Concept That Will Sell & Skyrocket Your Author Career for just $37!
Your Instructor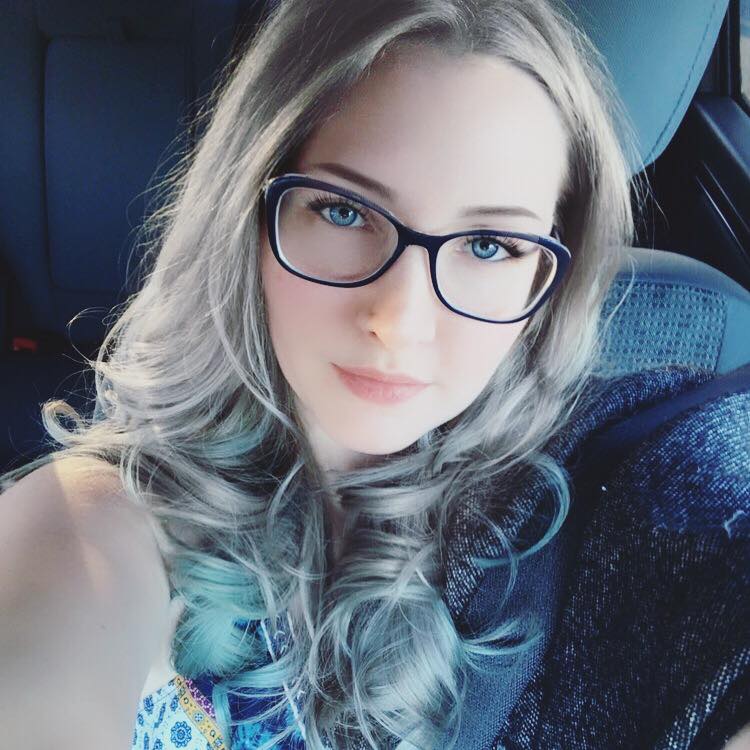 Rebecca Hamilton is a New York Times bestselling author who moved her writing career to the slow lane to focus on her family and on helping other authors build their careers. Over the last four years, she has helped hundreds of authors move from part time hobby writing to full time career writing. Many of her "graduates" have moved on to make $5k-40k+ a month writing books, and 20% Amazon's bestselling authors are Rebecca's past or current clients. Her 2018 one-on-one coaching clients have experienced 100% success rates with her 14 Step Method, though she also offers smaller courses for authors who just want to dip their toes into the publishing pool first, before diving in.
Course Curriculum
Welcome!
Available in days
days after you enroll
Day 1: Market Research
Available in days
days after you enroll
Day 2: Concept Springboard
Available in days
days after you enroll
Frequently Asked Questions
How much time is required?
The course is broken into bite-sized chunks so you can spend 30 minutes working for five days, or you can work at your own pace - faster or slower based on your schedule.
How long do I have access to the course?
How does lifetime access sound? After enrolling, you have unlimited access to this course for as long as you like - across any and all devices you own.
Is everything available immediately?
Yes, once the course is purchased, you will immediately be emailed a link to log into Teachable, the course-hosting site.
How long do I have access to the content?
You have lifetime access to the course content.
Is there a community with this product?
Feel free to join us in our Facebook Group, Writing and Marketing Strategies for Authors: https://www.facebook.com/groups/sixfigurefiction
How can I get a Guarantee?
With self-led courses, there is no way to return intellectual property or for us to confirm proper application of the advice we've given. As such, we currently only offer a Money Back Guarantee on 3XP Mentorships. If a Money Back Guarantee is important to you, please visit www.sevenfigureauthorcareer.com to learn about our FULL 3XP Program. Please email any and all questions to
[email protected]
*before* making a purchase if you have any questions.